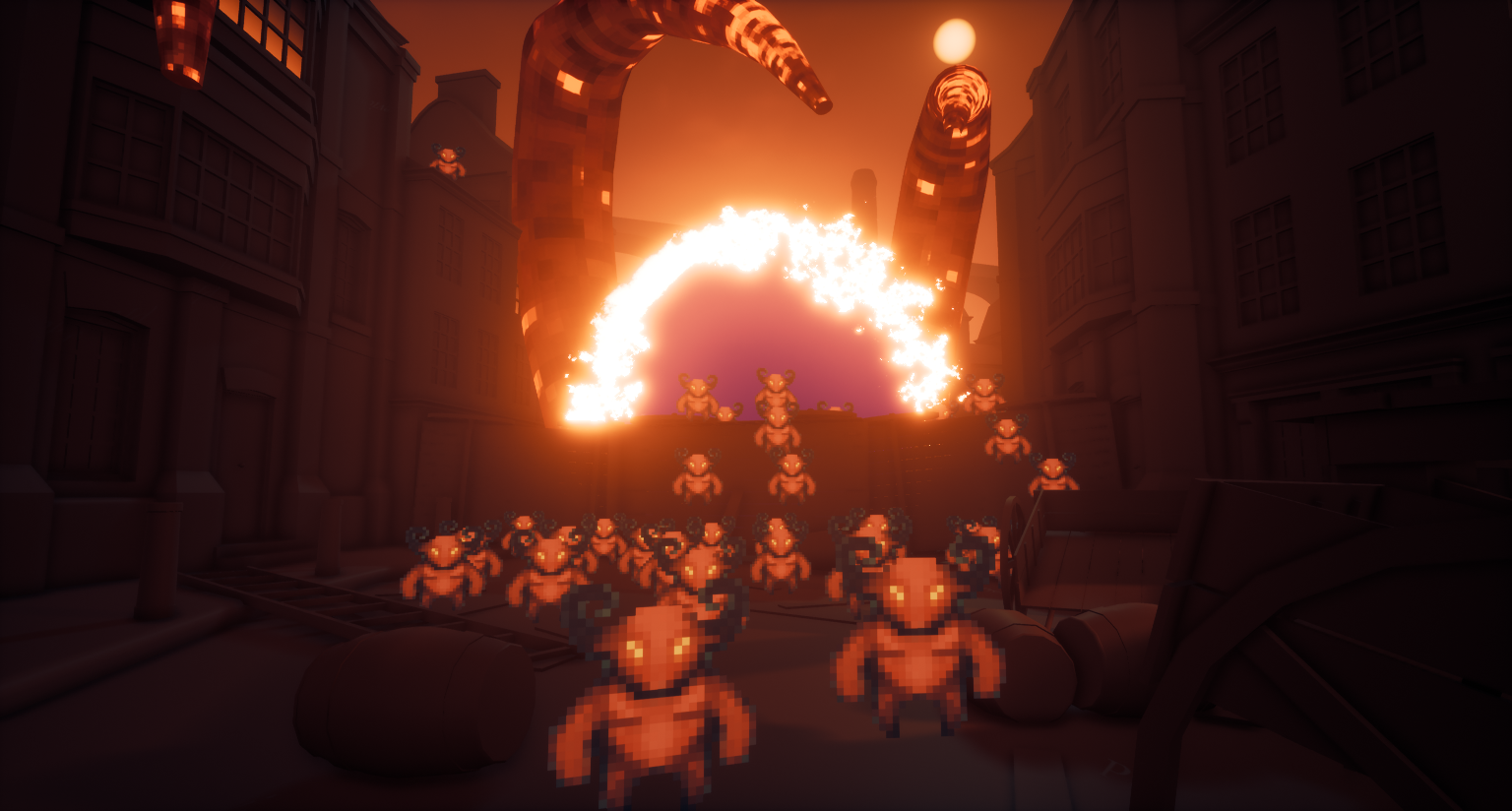 Action Priest
A downloadable game for Windows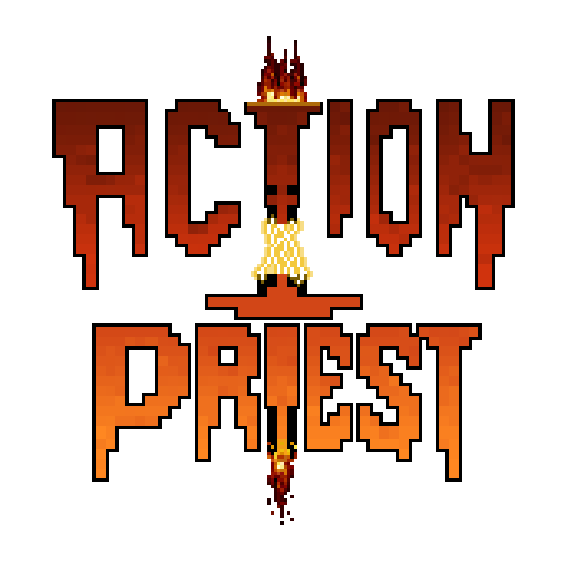 What Is Action Priest?
Action Priest is a First-person action adventure game based around a Priest who starts a long bloodline of priests which all portray the mannerisms of classic 80s action heroes, where demons rule the land and your bloodline must 'finish what Jesus started' (the main motto) which means to cleanse the land of demons.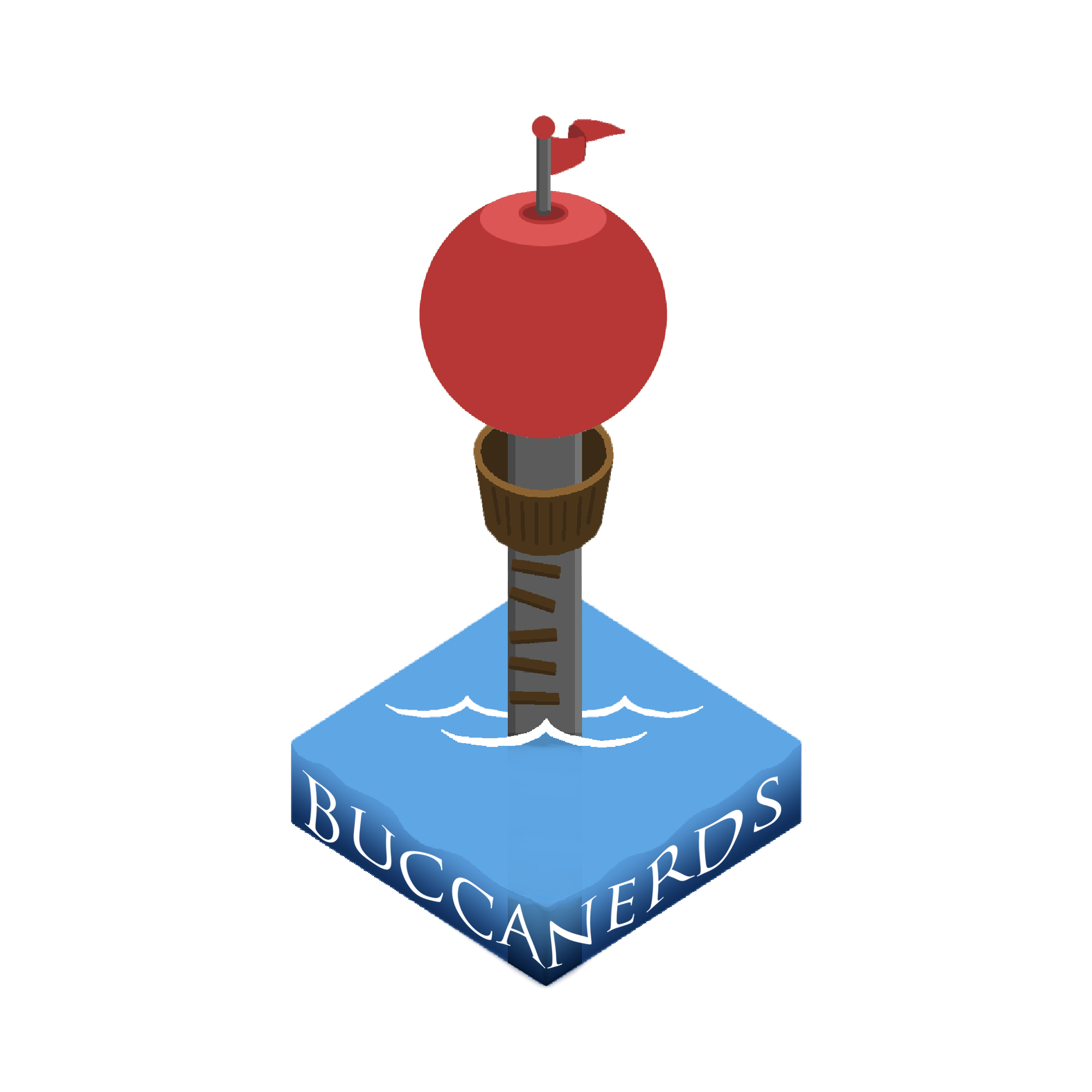 Originally Action Priest started as a final project at University for 2 of our members. After graduation we grouped together with 4 other postgraduate students to create Buccanerds. Since then we have been developing our ideas to have a solid foundation before we start full development which will start during July 2019. Our team consists of the following; Game Designer, Programmer, Level Designer/Producer, Enviromental Artist/Visual Designer, Technical Sound Designer, Prop/Concept Artist.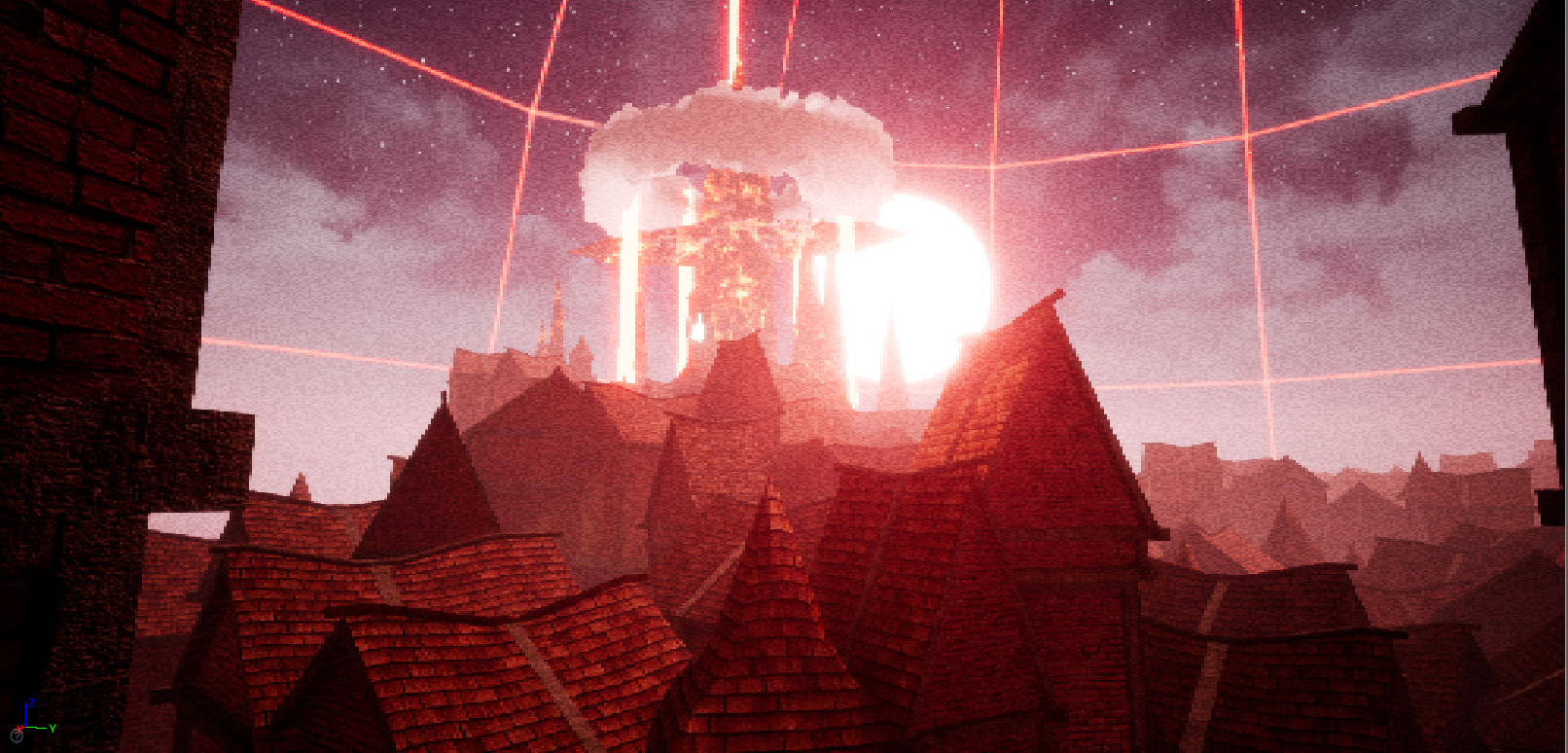 Current Build

Currently we have a very early prototype that has 1 playable level along with 2 weapons, 3 enemy types and a boss. Additionally we have some test scenes created aimed towards setting the mood and the art-style that we will be going for once we fully go into development as we are on hold until the end of June.
Current Build Visuals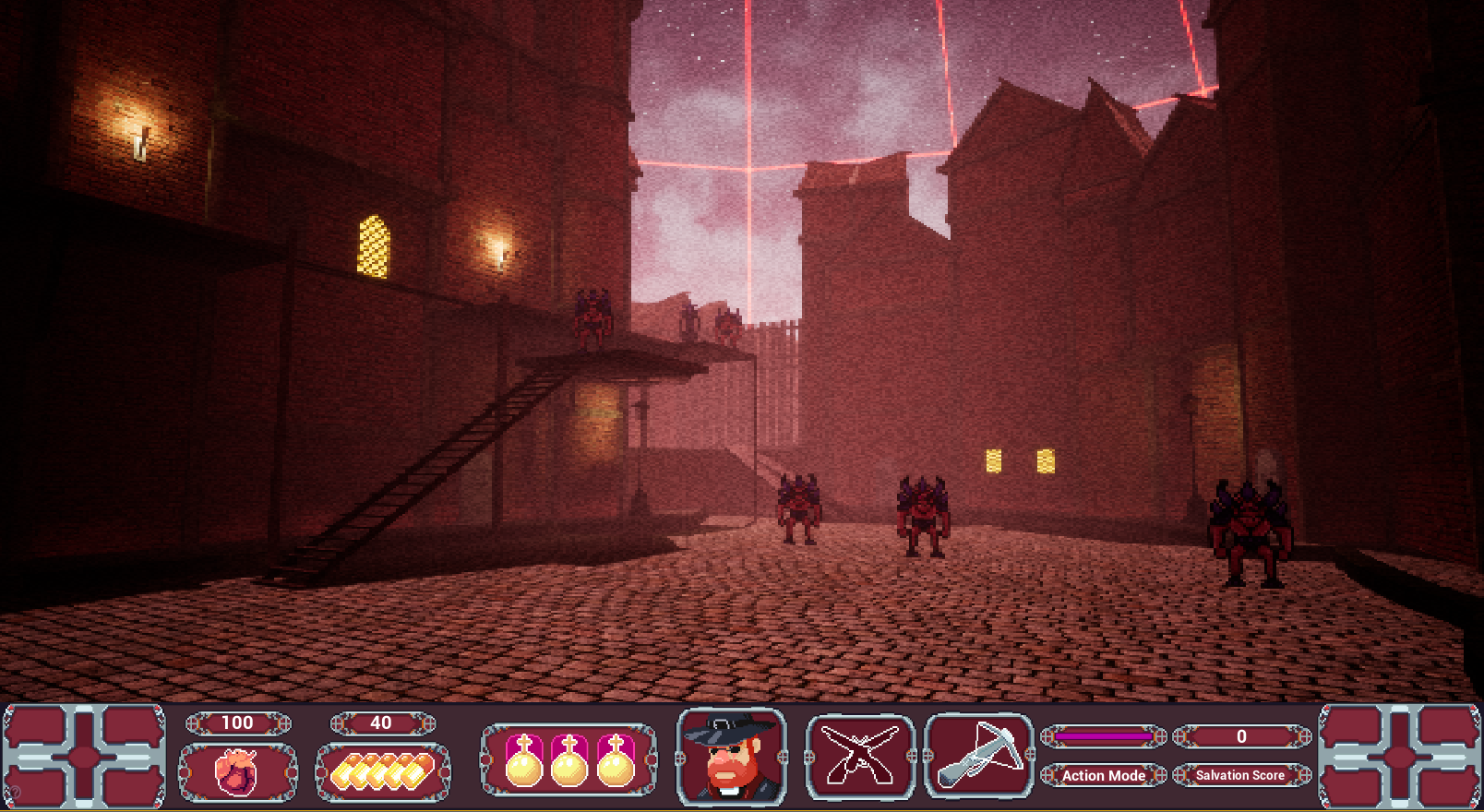 Test Scene Visuals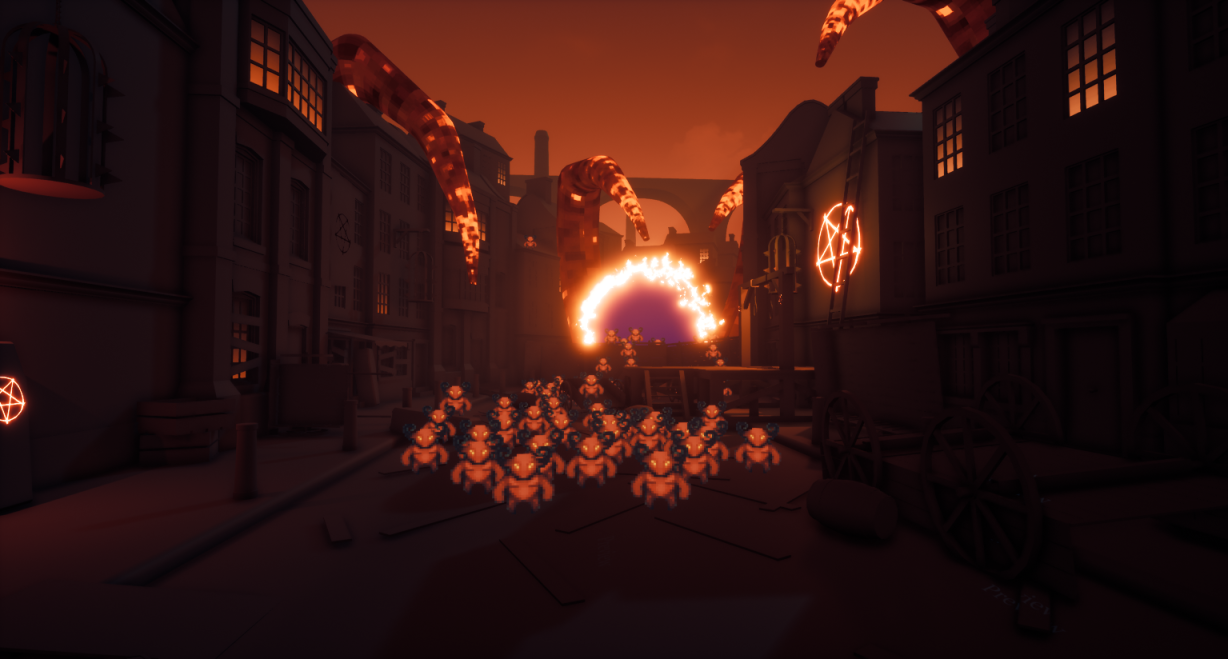 The Plan
The plot and plan for Action priest, is to involve different time periods with different bloodlines of Action priest. This will give more environment and story opportunities whilst also giving more chapter potentials. The idea is a long scale story of a never-ending battle against demons, where the whole bloodline of action priest is involved trying to stop the source of the demons. We aim to achieve a story-line where we can take the player on a adventure through different time periods with a variety of different protagonists whilst really emphasising the development of these time periods and what defined them.
Social Media
Twitter: https://twitter.com/buccanerds
Instagram: https://www.instagram.com/buccanerds/
DiscordGroup: https://discord.io/ActionPriest

Youtube: https://www.youtube.com/watch?v=PkZ8SB4TNCI&t=4s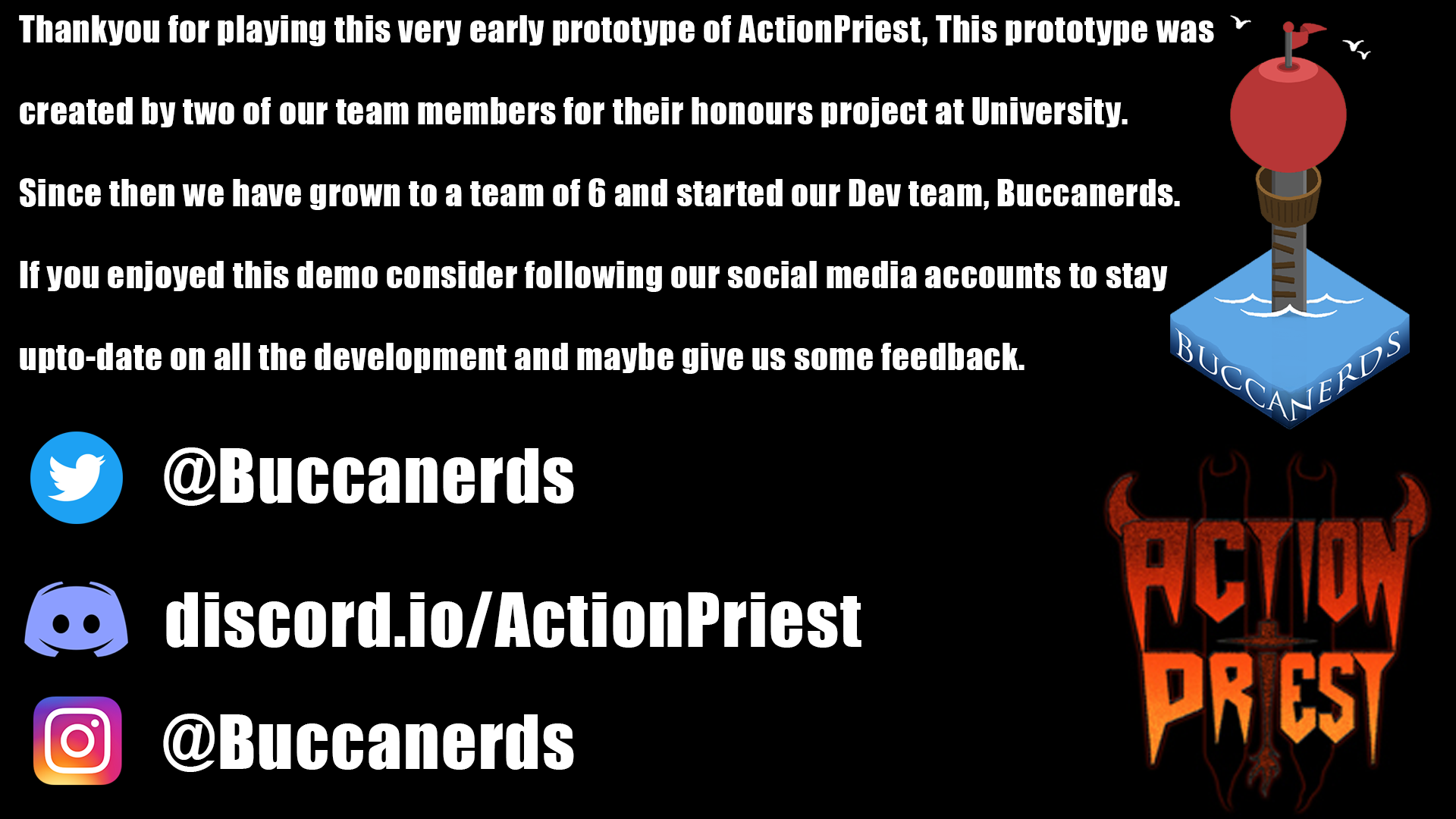 Install instructions
Download, Unzip and Run the exec.